Honeywell Jobs For Freshers in Bangalore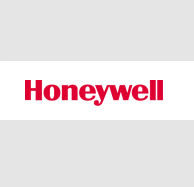 Honeywell Jobs For Freshers in Bangalore
About Company
Name: Honeywell
Website:www.honeywell.com
Job Details
Education: B.E/B.Tech
Experience: Fresher
Location: Bangalore
Job Description
Engineer
The Job is to be a verification engineer, supporting the Surveillance programs to begin with. The following are the expectations from the role:
Knowledge of DO-178B and application of the same in writing test scripts, execution of tests, mentoring the peers and fresh engineers, understanding the software/system requirements, analyze test failures, debug and write dispositions, interact with team and solve problems if they are stuck, communicate clearly to the lead and partners of any issues, setup the test racks, automate the tests, raise improvement suggestions, etc.
The job would require occasional travel to partner locations to support the team and project.
Qualifications:
Technically focused individual, responsible for completing the assigned tasks
Has the energy level to learn the product quickly, the big picture of it and how his/her work fits in.
Ability to ask right questions, has a continuous improvement mindset
Good written and oral English skills for writing requirements.
Strong Documentation and training support
Should be ready to travel within HTS locations and as well as to partner locations