Honeywell Jobs For Freshers in Gurgaon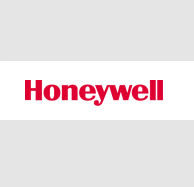 Honeywell Jobs For Freshers in Gurgaon
Company Name:
       Honeywell
Website:
                 www.honeywell.com
Qualification:           Bachelor's degree
Experience:              Freshers/Exp
Location:                 Gurgaon
Job Role:                 Application Engineer
Job Description:
Openings at Honeywell For Freshers/Exp as  Application Engineer – June 2013 
*Writing and integrating new software into existing hardware based systems at a
variety of international and domestic customer locations.
* Contributing to the development of customer support material such as technical manuals, application briefs, and product data sheets for new and existing products.
* Demonstrating the hands-on ability to integrate systems both over hard-wire or ethernet TCP/IP communication.
* CAD based system design
Qualifications:
* Bachelor's degree in Electrical Engineering
* Preferable to have have knowledge of basic HVAC system controls
* Preferable to have knowledge of basic electrical concepts and electrical designs
* Preferable to have hands on experience with Cumputer Aided Design tools such as Autcad
How To Apply: