HP Job Openings For Freshers in Bangalore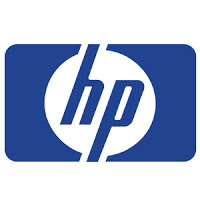 HP Job Openings For Freshers in Bangalore
Company      Hewlett-Packard
Website       www.hp.com
Eligibility     B.B.M/B.A/B.COM
Experience  Freshers
Location       Bangalore
Job Role     Financial Analyst

JOB SUMMARY:
Company Profile:
HP is the world's largest provider of information technology infrastructure, software, services, and solutions to individuals and organizations of all sizes. Ranked 10 on the Fortune 500 list for 2012, HP brings together a portfolio to serve more than 1 billion customers in over 170 countries on six continents. HP invents, engineers, and delivers technology solutions that drive business value, create social value, and improve the lives of our clients.
At HP, we live for the big idea, the next great discovery. "Invent" is more than a word: it's who we are. Our innovations in the key strategic areas of Big Data, Cloud, Mobility, and Security help shape the technology industry. Everything we do, we do to make technology more practical, usable, and valuable to our customers. Are you ready to give your career the boost it deserves?
Job Description:
1. Provides standard-level financial support that is typically transactional for a business.
2. Performs data extraction and puts it in a useful format for more senior individual contributors.
3. Handles business issues of basic complexity on a routine basis.
4. Develops an understanding of HP•s financial processes and a working knowledge of the business.
5. Ability to influence a particular cost center within a business.
Desired:

1. First level university degree with a focus in business or economics recommended or equivalent experience.
2. Typically 0+ years of experience as a financial analyst.
3. Basic understanding of accounting processes.
4. Basic analytical skills.
5. Good business application skills (e.g., Microsoft Excel).
6. Good communication skills.
7. Good teamwork skills.