HP Job Openings For Freshers in Bangalore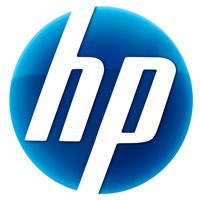 HP Job Openings For Freshers in Bangalore
Company      Hewlett-Packard
Website       www.hp.com
Eligibility     Any Graduate
Experience  0 – 1 yrs
Location       Bangalore
Job Role     College Intern

JOB SUMMARY:
Company Profile:
HP is the world's largest provider of information technology infrastructure, software, services, and solutions to individuals and organizations of all sizes. Ranked 10 on the Fortune 500 list for 2012, HP brings together a portfolio to serve more than 1 billion customers in over 170 countries on six continents. HP invents, engineers, and delivers technology solutions that drive business value, create social value, and improve the lives of our clients.
At HP, we live for the big idea, the next great discovery. "Invent" is more than a word: it's who we are. Our innovations in the key strategic areas of Big Data, Cloud, Mobility, and Security help shape the technology industry. Everything we do, we do to make technology more practical, usable, and valuable to our customers. Are you ready to give your career the boost it deserves?
Job Description:
Internal Audit provides a unique opportunity to get a broad view of HP businesses and processes in a relatively short period of time. Internal audit is tasked with assessing how HP management is managing the risk in our large, diverse and rapidly changing company. HP Internal Audit uses the latest techniques and industry best practices like Business Intelligence, Continuous Auditing, Knowledge Management, and Collaborative Model.
As an internal auditor; you will enhance existing skills in understanding, auditing and recommending improvements in business processes within a large multinational. You will participate with a professional team that performs challenging audits. You will be mentored by qualified members and participate in interesting transformational projects.
The period of internship would be between 9 months and 12 months.
Candidate Profile:

1. Bachelors or Masters from an accredited college
2. Semi-qualified from reputed institutes like ICAI or CIMA
3. Must be fluent in English verbal skills and have excellent English written skills.
4. High marks in Accounts, Costing, Taxation and Financial Management.
5. Internship at Big4's / reputed organizations will be an added advantage.
6. Interest in gaining exposure in one of the following areas
a. Taxation, Treasury or Corporate Finance.
b. Forensics
c. Contra Revenue
Skills Required:
1. Basic knowledge of internal audit standards and ability to adapt, learn and participate in audits
2. Intermediate knowledge of taxation, treasury and finance.
3. Good research and analytical skills.
4. Good familiarity with Microsoft Office tools, including intermediate knowledge of Excel.
5. Strong communication abilities, with excellent written and verbal English skills.
Education and Experience Required:ICAI and CIMA Students