HP Job Openings For Freshers in Chennai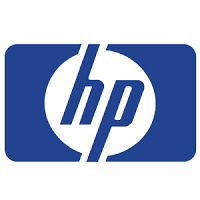 HP Job Openings For Freshers in Chennai 
Company      Hewlett-Packard
Website       www.hp.com
Eligibility     Any Degree/diploma
Experience   0 – 1 yrs
Location       Chennai
Job Role      Technical Solutions Analyst

JOB SUMMARY:
Company Profile:
The Hewlett-Packard Company or HP is an American multinational information technology corporation headquartered in Palo Alto,California,United States. It provides products, technologies, software,solutions and services to consumers, small- and medium-sized businesses (SMBs) and large enterprises, including customers in the government, health and education sectors.
Job Description:
1. Successfully resolve technical issues (hardware and software) from incoming internal or external businesses and end user's contacts and proactive notification systems.
2. Respond to service, product, technical, and customer relations questions on subjects such as features, specifications, and repairs on current and discontinued products, parts, and options, based on customer entitlement (warranty through mission-critical).
3. Resolve incoming internal or external businesses and end user's problems via telephone and e-support.
4. Articulate both in writing and verbally case summary, resolution and add to Knowledge Management System (KMS).
5. Proactively assist customers to avoid or reduce problem occurrence.
Education and Experience Required:
High School: completion of post primary level education prior to University study. Typically certified by diploma (i.e., H.S. diploma, "A" levels (U.K), Baccalaureate (France), etc.). 0-1 year experience in relevant technologies and customer environments. Relevant industry qualification where applicable.
Knowledge and Skills Required:
1. Excellent verbal and written communication skills in language to be supported
2. Experience in troubleshooting in a technical environment
3. Excellent analytical and problem solving skills
4. Software and hardware knowledge of computing, storage and peripheral devices
5. Advanced proficiency with case management databases and tools
6. Superior customer service skills
7. Phone and remote support experience. E-support experience