HP Job Openings For Freshers in Bangalore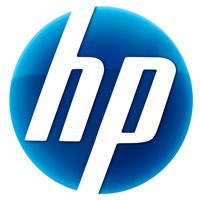 HP Job Openings For Freshers in Bangalore
Company      HP
Website        www.hp.com
Eligibility      BE/B.Tech/BCA/MCA
Experience  0 – 2 Years
Location      Bangalore
Job Role     Entry Developer

JOB SUMMARY:
Company Profile:
Established in 1988, India is one of the largest and most diverse sites for HP outside of the US. Based on revenue, HP in India is the country's Number One domestic company and is also the Number One multinational company [Source: Data Quest 2009*]. Based on revenue, HP is the country's number one domestic company as well as the top multinational company in the IT industry. It is one of the nation's largest employers, with businesses spanning customer support to R&D and systems engineering. HP is ranked among the top 10 Best Companies to Work for by Business Today, a leading Indian publication, and it is recognized as a Hewitt Best Employer (2009).
We are also the leading brand across many product and services categories and have won critical acclaim at the NASSCOM Foundation Social Innovation Honors' (2009). HP's participation in national climate change consortiums provides a valuable opportunity to lead and drive the country's transformation to a low-carbon economy. .
Job Description:
1. Analyzes design and determines coding, programming, and integration activities required based on general objectives and knowledge of overall architecture of product or solution.
2. Collaborates and communicates with team regarding software systems development status, project progress, and issue resolution
3. Represents the software systems engineering team for all phases of development projects.
4. Linux or Windows working knowledge.
5. Agile Development knowledge
6. Strong analytical and problem solving skills.
7. Software systems testing methodology, including writing and execution of test cases and debugging
8. Good written and verbal communication skills;
9. Should be a team player.
10. Willing to learn (very high learn-ability)
Desired Profile
1. Good analytical and problem solving skills.
2. Understanding of design for software systems running on multiple platform types
3. Understanding of basic testing, coding, and debugging procedures
4. Good written and verbal communication skills; mastery in English and local language.
b Openings For Freshers in Bangalore