IBM Jobs For Freshers in Across India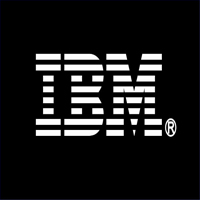 IBM Jobs For Freshers in Across India
Company      IBM
Website        www.ibm.com
Eligibility       BE/BTech/ME/MTech/MCA
Experience     Freshers- Entry level
Location          Across India
Job Role         Associate System Engineer

JOB SUMMARY:
Company Profile :
IBM is committed to creating a diverse environment and is proud to be an equal opportunity employer. All qualified applicants will receive consideration for employment without regard to race, color, religion, gender, gender identity or expression, sexual orientation, national origin, genetics, disability, age, or veteran status.
Job Description :
In the job role of Associate System Engineer in IBM India, a new recruit will focus on achieving individual & team objectives at IBM.
Eligibility Criteria:
1. All branches of BE/ B.Tech, ME / M.Tech, Dual Degree, MCA are eligible except Pharma and Fashion Technology.
2. Cut-off Percentage: 70% and above in BE / B.Tech, ME / M.Tech, Dual Degree, MCA.
3. 70% and above in X and XII standard
Skills:
Environment:
1. Should be knowledgeable about the team & department which the candidate is being hired for
2. Should be a fast learner
Communication/Negotiation:
1. Should be able to draw upon professional concepts, collaborate with others to carry out assigned tasks.
2. Negotiation skills are an essential.
Problem Solving:
1. Should be able to identify problems, determine causes and recommend solution alternatives
2. Challenge the validity of given procedures and processes with the intent to enhance and improve.
Contribution/Leadership:
1. Review, Understand the mission of the professional group and vision in own area of competence.
2. Position may require coordinating activities of sub ordinate team members.
Impact On Business/Scope:
1. Accountable for individual or team results.
2. Support activities related to business measurements, impacting customer satisfaction or immediate costs or expenses
Required :
1. Bachelor's Degree
2. English: Fluent