IBM Jobs For Freshers in Bangalore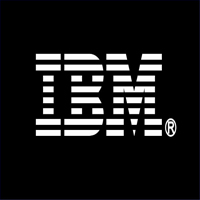 IBM Jobs For Freshers in Bangalore
Company      IBM Software Group
Website         www.ibm.com
Eligibility      B.E/B.Tech
Experience   Freshers
Location        Bangalore,Hyderabad
Job Role      Systems Software Engineer

JOB SUMMARY:
Company Profile :
The International Business Machines Corporation (commonly referred as IBM) is an American multinational technology and consulting corporation, with headquarters in Armonk, New York, United States. IBM manufactures and markets computer hardware and software, and offers infrastructure, hosting and consulting services in areas ranging from mainframe computers to nanotechnology
Job Description :
IBM Software Group requires a Systems Software Engineer
The HR service administrator utilizes a multi-channel sourcing strategy to source, screen and present qualified candidates for client requirements, success will be defined by the number of candidates placed, along with the volume, quality and timeliness of the service delivery. Regular interaction with client hiring teams as well as a desire to succeed and a proactive nature will guarantee success.
Required Skills:
1.Bachelor's Degree
2.At least 1 year experience in Java coding, python scripting, product development
3.Basic knowledge in Systems management
4.Basic knowledge in Virtualization
5.Basic knowledge in Cloud Computing concepts
6.English: Fluent
Key Elements:
Exp : 0 to 24 Months
primary skills: OOAD, java/ Python.
secondary skills: exposure to systems management, virtualization, cloud computing.