IBM India Job Openings For Freshers in Bangalore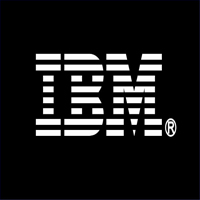 IBM India Job Openings For Freshers in Bangalore
Company       IBM India Pvt. Ltd.
Website          www.ibm.com
Eligibility       Any Graduate, Arts and science & B.Tech –2011, 2012, 2013
Experience    Freshers
Location       Bangalore/Hyderabad
Job Role      Freshers

JOB SUMMARY:
Comapny profile :
IBM is a global technology and innovation company headquartered in Armonk, NY. It is the largest technology and consulting employer in the world, with more than 400,000 employees serving clients in 170 countries. IBM offers a wide range of technology and consulting services; a broad portfolio of software development and systems management; and the world's most advanced servers and supercomputers. Utilizing its business consulting, technology and R&D expertise, IBM helps clients become "smarter" as the planet becomes more digitally interconnected. IBM invests more than $6 billion a year in R&D, just completing its 18th year of patent leadership.
Job Description:
1. Understanding of operating systems, Windows 2000/NT/XP configuration options and troubleshooting
2. Browser Support – Internet Explorer
3. Strong computer skills required
4. Proficient in network connectivity troubleshooting, TCP/IP, Dial-up, Token Ring, Ethernet, LAN/WAN
5. Excellent oral and written communication skills.
6. Excellent customer service orientation
7. Neutral accent
Desired Skills:
1.Ability to identify basic hardware parts and aware of basic hardware concepts
2. User level familiarity with at least one e-mail client – Outlook, Notes etc…
3. Skilled in commercially standard software applications and major desktop operating systems.
4. Awareness of basic networking concepts and technologies.
5. Questioning skills /probing skills, as relevant to the issue and level of the caller

Note: Please carry two resumes and photographs
Date:14th Feb 2013
Time: 9 AM
Walk in Venue:
RRS College of Engineering and Technology,
Muthangi, Patencheru,
Hyderabad.
Website: www.rrscet.edu.in