IBM Job Openings For Freshers in Across India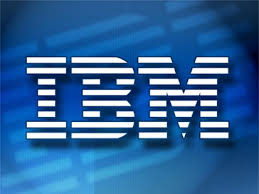 IBM Job Openi
Company       IBM India Pvt. Ltd.
Website          www.ibm.com
Eligibility       BE/BTech/ME/MTech/MCA
Experience    Freshers
Location       Across India
Job Role      Associate System Engineer

JOB SUMMARY:
Comapny profile :
IBM is a global technology and innovation company headquartered in Armonk, NY. It is the largest technology and consulting employer in the world, with more than 400,000 employees serving clients in 170 countries. IBM offers a wide range of technology and consulting services; a broad portfolio of software development and systems management; and the world's most advanced servers and supercomputers. Utilizing its business consulting, technology and R&D expertise, IBM helps clients become "smarter" as the planet becomes more digitally interconnected. IBM invests more than $6 billion a year in R&D, just completing its 18th year of patent leadership.
Job Description:
1. This role is for a graduate of a university who is hired for a professional position in GBS GD, requiring a university level education (Or Equivalent Experience).
2. The Employee focuses on individual/team objectives and development of professional effectiveness.
3. In the role, you will design Applications, write Code, test, debug and maintain Software Applications.
4. We are looking for exceptional candidates who are enterprising, have good interpersonal skills, have the ability to operate in large teams that work closely with clients.
5. They must also have sound time management skills, ability to handle multiple tasks, prioritize and deliver on time.
6. Strong verbal and written communication skills, a passion to learn and apply technical prowess to solve Client problems are a must.
7. Graduates & Post graduates from all technical streams are eligible.
8. As new recruits, they will partner and network with the global IBM community while working alongside Top Talent.
9. The GBS Global Delivery Center is a challenging and an enriching platform for graduates and post-graduates to implement their academic learning in real time situations, acquire new skills and more importantly, make a difference.
Skills:
Environment:
Professional knowledge related to incumbent's position and job role requires ability to absorb professional knowledge quickly and develop skills related to technical, functional, software and soft skills.
Communication/Negotiation:
Draw upon professional concepts to collaborate with others to carry out assigned duties. Negotiation Is required.
Problem Solving:
Recognise Job-related problems. Analyze causes using existing techniques or tools, Prepare and recommend solution alternatives. Challenge the validity of given procedures and processes with the intent to enhance and improve.
Contribution/Leadership:
Works on professional projects; work is often reviewed for developmental purposes. Understand the standard mission of the professional group and vision in own area of competence. May directly influence people in own project.
Impact On Business/Scope:
Accountable for individual or team results. May contribute by supporting activities that are subject to business measurements, impact customer satisfaction, or impact immediate costs or expenses.
Eligibility Criteria:
B.E., B.Tech., M.E., M.Tech., M.C.A Year of Pass out: 2012 & 2013 70% Minimum in 10th, 12th, Graduation and Post Graduation Branches: All Technical Streams are eligible except Pharma and Fashion Technology
ngs For Freshers in Across India