IBM Job Openings For Freshers in Chennai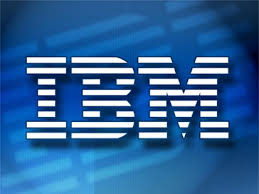 IBM Job Openings For Freshers in Chennai
Company       IBM India Pvt. Ltd.
Website          www.ibm.com
Eligibility       Bachelor's Degree
Experience    Freshers
Location       Bangalore, Chennai, Hyderabad, Pune
Job Role      Project Trainee

JOB SUMMARY:
Comapny profile :
IBM is a global technology and innovation company headquartered in Armonk, NY. It is the largest technology and consulting employer in the world, with more than 400,000 employees serving clients in 170 countries. IBM offers a wide range of technology and consulting services; a broad portfolio of software development and systems management; and the world's most advanced servers and supercomputers. Utilizing its business consulting, technology and R&D expertise, IBM helps clients become "smarter" as the planet becomes more digitally interconnected. IBM invests more than $6 billion a year in R&D, just completing its 18th year of patent leadership.
Job Description:
The Global IBMer Assignment program involves the process of relocating employees to different locations, gain invaluable global work experience, or build the next round of IBM leadership.
Your role as an Intern is to understand GI Team processes and policies. Analyze , procure and complete documentation for processes to be compliant with all the necessary controls. Follow up with employees in a timely manner to procure relevant documents to ensure accurate documentation, mitigate risk to IBM due to lack of immigration related documentation.