IBM Jobs For Freshers in Bangalore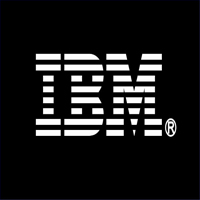 IBM Jobs For Freshers in Bangalore
Name: IBM
Website:www.ibm.com
Job Details
Education: Bachelor's Degree
Experience: 0 to 2 Years
Location: Bangalore
Job Description
Software Developer – ISL
This role will require you to be accountable for individual or team results as a team member. This position will be responsible for but not limited to the following duties.
0~2yrs yrs experience in the IT Industry with software development and 16 years of formal education with graduation / post graduation degree in Computer Science or related fields.
Must have knowledge of programming in C, UNIX and Java. Knowledge of RDBMs and Application Servers would be added advantage.
Skills:
Works on professional projects, work often reviewed .
Identifies problems .
Prepares and recommends solution alternatives; keeps abreast of ""state of the art"" technology .
Collaborates with others to carry out assigned duties .
Some negotiation required .
Directly influences people in own project .
Activities and Assignments:
Participates in departmental teams .
Develops knowledge of product-related activities, tools and systems .
Develops basic communication skills through education and experience .
Defines personal skills strategy, identifying available and required skills .
Executes personal skills development plan.