IBM Jobs For Freshers in Bangalore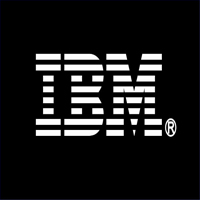 IBM Jobs For Freshers in Bangalore
Company      IBM Software Group
Website         www.ibm.com
Eligibility      Bachelor's Degree
Experience   0-2 Years
Location        Bangalore
Job Role      Software Engineer / Developer

JOB SUMMARY:
Company Profile :
The International Business Machines Corporation (commonly referred as IBM) is an American multinational technology and consulting corporation, with headquarters in Armonk, New York, United States. IBM manufactures and markets computer hardware and software, and offers infrastructure, hosting and consulting services in areas ranging from mainframe computers to nanotechnology
Job Description :
IBM Software Group requires a Software Engineer / Developer
Required Skills:
1. Should have Strong Java, J2EE (JDBC, Servlets, EJB, Struts and JSP) development experience
2. Experience in client-server programming
3. Excellent Knowledge on XMLs and Design Patterns
4. Should have working experience in DB2 and/or Oracle SQLs
5. Should have excellent communication (oral and written) and interpersonal skills
6.Experience in customer facing roles is an added advantage
7. Should be self-motivated and a quick learner.
Key Elements:
1. Basic knowledge in Java, J2EE
2. Basic knowledge in JDBC, Servlets, EJB, Struts and JSP
3. Basic knowledge in XMLs and Design Patterns
4. English: Fluent