Indegene Recruiting Jobs Openings For Freshers in Bangalore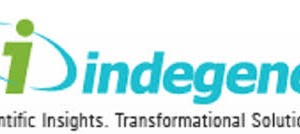 Indegene Rec
Company       Indegene Recruiting
Website         www.indegene.com
Eligibility       BE/B.Tech/BCA
Experience    0 – 1 yrs
Location        Bangalore
Job Role       Technical Support Executive

JOB SUMMARY:
Comapny Profile:
We offer scientific partnership to global life science companies by delivering a spectrum of medical, marketing, training, intelligence, and analytics services.The depth of our scientific expertise, scale of operations, offshore delivery model, global footprint, and intellectual property (IP) help us deliver value across multiple dimensions. We offer cost-effective solutions and services. We have the ability to work with global teams and their local affiliates for marketing and educational programs.Our IPs have helped global clients in developing innovative platforms and solutions for various research and development programs.
Job Description:

1. Immediately respond to trouble tickets by clarifying the nature of the issue and acknowledging the ticket to the end user.
2. Resolve level 1 and level 2 issues, collaborating with other team members when needed.
3. Provide regular status updates to end user through the resolution process.
4. Communicate plan, progress, and issues in a clear and timely manner to both internal and external stakeholders.
5. Contribute to ongoing process improvement initiatives for Indegene Connect
Desired Profile:
1. B.Tech or BCA freshers or 6 months experience in customer support.
2. Strong English communication skills by both voice and email
2. Good interpersonal and analytical skills
3. Able to work on own and under pressure
4. Good time management and priority handling
5. Strong computer skills with a good understanding of best practices
6. Experience working in a trouble ticket system.
ruiting Jobs Opening For Freshers in Bangalore