INTEL Jobs For Freshers in Bangalore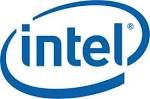 INTEL Jobs For Freshers in Bangalore
Company      INTEL
Website        www.intel.in
Eligibility     B.E/B.Tech
Experience   Freshers
Location       Bangalore
Job Role    Software Intern

JOB SUMMARY:
Company Profile :
Bryant joined Intel in 1981 as controller for the Commercial Memory Systems Operation and in 1983 became Systems Group Controller. In 1987 he was promoted to director of Finance for the corporation, and was appointed vice president and director of Finance of the Intel Products Group in 1990. Bryant became CFO in February 1994, and was promoted to senior vice president in January 1999. In October 2007, Bryant was named Chief Administrative Officer. Bryant was named a director and vice chairman of Intel's Board of Directors in July 2011 and chairman of the Board in May 2012
Job Description :
INTEL.requires a Software Intern
Responsibilities may be quite diverse of a software technical nature. Experience and education requirements will vary significantly depending on the unique needs of the job. Job assignments are usually for the summer or for short periods during breaks from school.
Bassic Skills:
1. The candidate should have completed Bachelors of Engg. in one of the following streams
2. Computer Science/IT/Software Engineering. Should have good analytical and problem solving skills.
3. Hands on Knowledge of C and C++
4. Good understanding and proficient in OS Internal