Intel jobs For Fresher in Bangalore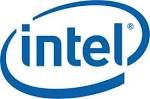 Intel jobs For Fresher in Bangalore
Company      Intel Architecture Group
Website        www.intel.in
Eligibility      Bachelor of Engineering
Experience   Freshers
Location        Bangalore
Job Role       Software Engineer

JOB SUMMARY:
Company Profile :
Intel, the world leader in silicon innovation, develops technologies, products, and initiatives to continually advance how people work and live. Founded in 1968 to build semiconductor memory products, Intel introduced the world's first microprocessor in 1971.
Job Description :
 Intel Architecture Group, requires a Software Engineer

1. Software Engineers conduct or participate in multidisciplinary research and
2. Collaborate with design, layout and/or hardware engineers in the design, development, and
3. Utilization of productivity enhancement layout tools and
4. Design rule checkers, electronic data processing systems software.
Job Skills:
1. Demonstrated solid expertise in c/c++
2. Expertise in IO driver/middleware is required
3. Linux* development of architectures, experience w/ Linux platform debug experience
4. Experience of modifying the Linux* kernel, proficient programming skills in the C programming language
5. Demonstrated experience with open source drivers.
6. Solid mature communication and writing skills
7. Be able to independently translate data/arch/design spec to high quality and performance code
Qualification:
1. Bachelor of Engineering degree or a Master of Science degree, Computer Engineering or Electrical Engineering.
Job Role:  Software Engineer