Lemon Peak Jobs For Freshers In Chennai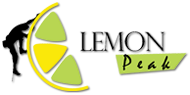 Lemon Peak Jobs For Freshers In Chennai
Role: Graphic Designer / Animator
Experience: 1 To 3 Years

Job Type: Full Time
Job location: Chennai
Basic/UG qualification: Any Graduate
PG Qualification: Any Post Graduation
Key skills: Web Graphic Design, Web Savvy, Planning, Teamwork, Illustrat
No. of vacancies: 2
Posted by: Company
Company name: Lemon Peak Marketing India Pvt Ltd
Website: www.lemonpeak.com
Contact person: Sandheep

Mobile:  +91 – 90032 71331

Description:

Web Site Designer Job Duties:

1.Plans site design by clarifying goals; designing functionality.

2.Develops site navigation by categorizing content; funnelling traffic through content.

3.Develops site content and graphics by coordinating with copywriters and graphic artists; designing images, icons, banners, audio enhancements, etc.

4.Prepares site by installing and configuring server software; installing programming language using authoring and formatting tools; ensuring cross-platform compatibility; establishing links.

5.Upgrades site by updating content and graphics; monitoring performance and results; identifying and evaluating improvement options; introducing new technology; maintaining links.

6.Protects site by designing and installing security precautions.

7.Maintains site appearance by developing and enforcing content and display standards; editing submissions.

8.Updates job knowledge by participating in educational opportunities; reading professional publications; maintaining personal networks; participating in professional organizations.

9.Provides information by collecting, analyzing, and summarizing data and trends.

10.Keeps equipment operating by following operating instructions; troubleshooting breakdowns; maintaining supplies; performing preventive maintenance; calling for repairs.

11.Accomplishes information systems and organization mission by completing related results as needed.