Life Insurance Corporation of India Jobs For freshers in Across India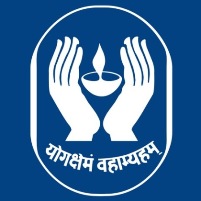 Life Insurance Corporation of India Jobs For freshers in Across India 
Company       Life Insurance Corporation of India(LIC)
Website          www.licindia.in
Eligibility        Any Degree graduates/B.E/B.Tech/Dip/Others
Experience     Freshers/Exp
Location         Across India
Job Role        Financial Services Executives(Eastern Zonal office)

JOB SUMMARY:
Company Profile:
Life Insurance in its modern form came to India from England in the year 1818. Oriental Life Insurance Company started by Europeans in Calcutta was the first life insurance company on Indian Soil. Today LIC functions with 2048 fully computerized branch offices, 109 divisional offices, 8 zonal offices, 992 satellite offices and the Corporate office. LIC's Wide Area Network covers 109 divisional offices and connects all the branches through a Metro Area Network. LIC has tied up with some Banks and Service providers to offer on-line premium collection facility in selected cities. LIC's ECS and ATM premium payment facility is an addition to customer convenience.LIC continues to be the dominant life insurer even in the liberalized scenario of Indian insurance and is moving fast on a new growth trajectory surpassing its own past records.
Candidate Profile :
Applicant shall possess the Bachelor's Degree of a University in India established under a statute.
Preference may be given to those applicants who possess the Bachelor Degree or Diploma in Marketing /Management.
Should have good working knowledge of English and also one Regional language preferably local language is desirable.
Knowledge of soft skills such as Power Point / Word / Excel would be additional advantage
HOW TO APPLY :
Application Form completed in all respects with enclosures should be posted in a closed cover with a superscription on the cover "Engagement of Financial Services Executives, (Name of Division) Division, The Sr. Divisional Manager, LIC of India, Divisional Office(Write address of any one of the Divisional Offices from the list given below to which the you wish to apply). Last date for receipt of Application Form together with Demand Draft towards application fees will be 23 September 2013
Application fee : Rs 100(favouring "Life Insurance Corporation of India" and payable at Head Quarters of the Divisional Office)