Amazon Jobs For Freshers in Chennai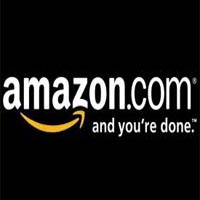 Amazon Jobs For Freshers in Chennai
The candidate should have completed B.E/B.Tech/MCA/M.E/M.Tech/Ph.D degree in computer science or related fields from any recognized university.
Selected candidates have to provide engineering support of our incoming tickets, including extensive troubleshooting and debugging, with responsibilities covering multiple product lines.
Candidates need to Work on maintenance driven coding projects, primarily in Perl or shell scripts, web technologies, and Java based projects.
Read and understand complex application code and make code fixes to resolve support issues
Software deployment support in staging and production environments.
Candidates need to develop tools to aid operations and maintenance & System and Support status reporting.
Ownership of one or more Digital products or components.
Customer notification and workflow co-ordination and follow-up to maintain service level agreements.
QUALIFICATION CRITERIA
LOCATION : Chennai
QUALIFICATION : B.E/B.Tech/M.E/M.Tech/MCA
EXPERIENCE : Freshers
COMPANY PROFILE
Amazon.com,inc is an American mulitnational electronic commerce company with headquarters in seattle, Washington,united states. It is the world's largest online retailer. the company also produces consumer electronics-notably the Amazon Kindle e-book reader-and is a major provider of cloud computing services. amazon has separate retail websites for the following countries: United states, Canada, United Kingdom, France, Germany, with international shipping to certain other countries for some its products. It is also expected to launch its websites in Poland, Netherlands, anD Sweden.