LSI Jobs For Freshers in Bangalore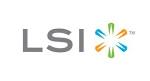 LSI Jobs For Freshers in Bangalore
Company       LSI Corporation
Website        www.lsi.com
Eligibility        Bachelor of Science Degree: EE or ECE or CS degree
Experience     1 – 3 yrs
Location          Bangalore
Job Role          Software Developement Engineer 2

JOB SUMMARY:
Comapny profile :
Industry analysts predict that storage will grow 35% per year for the next several years and network traffic will grow by 33%. LSI is uniquely positioned to address this rising flood of data. We design semiconductors and software that accelerate storage and networking in datacenters, mobile networks and client computing. Our technology is the intelligence critical to enhanced application performance, and is applied in solutions created in collaboration with our partners.
Job Description :
Education/Requirements/Qualifications : Bachelor of Science Degree: EE or ECE or CS degree
Must requirements:
1. 1-3 years of experience in Device Driver Development.
2. Device Driver Programming experience in Linux
3. Strong Operating System concepts(preferably in I/O subsystem)
4. Strong C Programming skills
5. Good Problem Solving and debugging Skills
6. Ability to work as a responsible individual with very minimal guidance
7. Source code management and SDLC process
8. Proven written and verbal communication skills
Preferred skills :
1. Device Driver Programming exposure in any of VMWare/FreeBSD/Solaris
2. Exposure to Storage I/O protocols like SCSI, SATA, SAS & FC
3. Exposure to PCI and ability to develop software for PCI hardware
4. Exposure to hardware architecture fundamentals
5. Experience with debugging tools like gdb, kgdb, crashdump analysers and protocol analyzers.