Microland Job Openings For Freshers in Gurgaon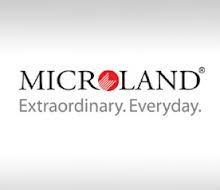 Microland Job Openings For Freshers in Gurgaon
Company     Microland Limited
Website       www.microland.co.in
Eligibility     Any Graduate
Experience   Freshers
Location      Gurgaon
Job Role      Service Executives – Fresher's
Company Profile :
Microland"s Infrastructure Management Service (IMS) is a time-tested and proven service offering focused on reducing your operational costs and ensuring maximized availability and performance of your IT. We have gained enormous process and operations maturity through a decade plus of experience in delivering onsite services to a host of customers across the globe. The experience gained from designing, building, and managing IT infrastructure solutions on heterogeneous platforms has been leveraged to provide this service to our global customer base
Job Description:
1. Tech Diploma / Graduate Fresher Excellent comm skills
2. Ready to work in shifts
3. Ability to troubleshoot general operating system issues with Win XP & Win 7
4. Ability to troubleshooting Lotus notes client end issues, archive emails etc
5. Basic knowledge of operating systems
6. Ability to troubleshoot Anti-Virus software issues & should be able to configure Anti-Virus software
7. Should be able to configure & troubleshoot network printers
8. Ability to perform basic application troubleshooting
Eligible Criteria:

1. Candidate should be good in terms of communication as its for one of the international customer.
2. Candidate should be a graduate i.e-10+2+3 or 10+2+4 from affiliated university.