Microsoft jobs For Freshers in Hyderabad 2013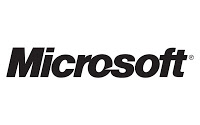 Microsoft jobs For Freshers in Hyderabad 2013
Company     Microsoft
Website        www.microsoft.com
Eligibility       BE/BTech/ME/MTech/MCA
Experience     Freshers
Location         Hyderabad
Job Role       Software Development Engineer

JOB SUMMARY:
Company Profile :
At Microsoft we help people and businesses throughout the world realize their full potential. We make this simple mission come to life every day through our passion to create technologies and develop products that touch just about every kind of customer. Working at Microsoft gives you the opportunity to do things that make a real difference in millions, even billions, of lives.
Job Description:
1. Ability to work in a fast paced environment and rapidly assimilate new information/techniques
2. Proficient at C++ and/or C#, and asynchronous programming
3. Participate in and influence business requirement and functional specification reviews
4. Drive design reviews and code inspections in order to find defects early and ensure production quality
5. Ability to influence technology and design decisions for larger scale applications for both present and future state architecture
6. Develop high quality code in accordance with privacy, security, accessibility, and coding standards guidelines
7. Ensure high quality code through unit testing and integration testing
8. BS+ in computer science or related fields
Candidate Profile:
1. Excellent presentation, written and verbal communication skills required.
2. Sound analysis, problem resolution skills required.
3. Display high degree of Confidence and ability to work in ambiguous situations
4. Thorough understanding of application architectures.
5. Strong work ethic and a desire to drive successful solution delivery
6. Ability to rapidly assimilate new information and new techniques.
7. Education: BE/B. Tech., ME/M. Tech. degree in Computer Science / IT, MCA or degree in related field is required.