Misys Jobs For Freshers in Bangalore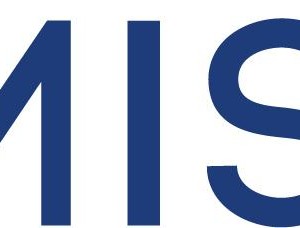 Misys Jobs For Freshers in Bangalore
Company      Misys
Website        www.misys.com
Eligibility       BE./BTech (CS) or MCA
Experience     1 – 2 yrs
Location          Bangalore
Job Role         Software Engneer

JOB SUMMARY:
Company Profile :
Misys is at the forefront of the financial software industry, providing the broadest portfolio of banking, treasury, trading and risk solutions available on the market. With 1,800 customers in 120 countries our team of domain experts and partners has an unparalleled ability to address industry requirements at both a global and local level.
Job Responsibilities :
1. Administration and Maintenance of applications and Servers
2. Ensure uptime of business critical applications as per the SLA
3. Involve in developmental activities using Cognos Reports, Framework and Power Cubes.
Skill set:
1. Hands-on experience of application infrastructure setup, administration, security management in Cognos 10 or higher version.
2. Monitoring of System/Service/Application/Log Analysis/Content Store/Schedules
3. Collaborating with the Infrastructure and development team to provide resolution to issues faced in application.
4. Review and improve application level configurations.
5. Research and resolve issues related to applications.
6. Ensure all environments are documented through data flow diagrams, configuration requirements and server specification.
7. Ongoing day-to-day support, troubleshooting and maintenance using IBM proven practices and carry out application level testing during maintenance time.
8. Exposure to IBM patch/fix deployment and support liaising.
9. Knowledge of Cognos Framework, Power Cubes
10. Knowledge of Cognos Planning and Controller application functionality (add advantage).
11. Self-motivated with strong team spirit. Excellent communication (written and spoken), time management and multi-tasking skills. Ability to work independently with little supervision as well as ability to work effectively as team members.
12. Willingness to work odd hours for technical support and during emergencies.
Qualifications:
1. B.E./B.Tech (CS) or MCA with 1-2 years of experience on Cognos
2. IBM Certification on Cognos BI Administration (version 10 or higher)
3. Experience in Cognos environment to include: Enterprise level administration, installation, setup and configuration, performance tuning and maintenance and on call support