NCR Job Openings For Freshers in Mumbai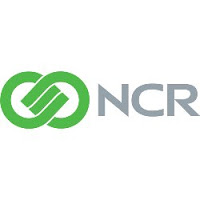 NCR Job Openings For Freshers in Mumbai
Company     NCR Corporation
Website       www.ncr.com
Eligibility     BE/B.Tech,/BCA/B Sc
Experience   0 – 5 Years
Location      Mumbai
Job Role    Java Enterprise SW Specialist

JOB SUMMARY:
Company Profile :
NCR Corporation (NYSE: NCR) is the global leader in consumer transaction technologies, turning everyday interactions with businesses into exceptional experiences. With its software, hardware, and portfolio of services, NCR enables more than 300 million transactions daily across the retail, financial, travel, hospitality, telecom and technology industries. NCR solutions run the everyday transactions that make your life easier. NCR is headquartered in Duluth, Georgia with over 26,000 employees and does business in 180 countries. NCR is a trademark of NCR Corporation in the United States and other countries.
Job Responsibilities:
1. Knowledge of software technologies:
2. J2EE expertise o Spring Security
3. Spring Integration
4. Servlet o JSP o JAX-RS o Experience with tools utilized in development environment:
5. Jira o Nexus o Sonar o SVN o Crucible/Fisheye
6. Experience operating in an Agile development environment and familiarity with Agile principles.
7. Green or Black Belt CI Certification RESPONSIBILITIES INCLUDE:
8. Develop high quality software which meets requirements, promote re-use of software components and facilitates ease of support.
9. Diagnose, isolate, and implement remedies for system failures caused by errors in software code.
Candidate Profile:
1. Bachelors Degree in Computer Science or related field
2. Experience in software design and development o Passionate about the preferred technology stack (all or part of it):
3. Java o HTML, CSS, JavaScript and JUnit
4. J2EE Basics o Hibernate
5. Java 5, Generic, Annotations
6. GWT (Google Web Toolkit) o Spring framework
7. Android / Linux o Deep understanding of Software Development and Quality Assurance best practices
8. Excellent written and verbal communication skills o Excellent teamwork and collaboration skills