Plivo Jobs For Freshers In Bangalore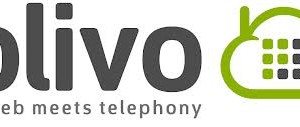 Plivo Jobs For Freshers In Bangalore
Job Role: Dev-Ops Engineer 
Eligibility: BCA
BE/B.Tech(Computer Science & Engineering (CSE), Electronics & Communication Engineering(ECE), Information Science/Technology (IS/IT))
Location: Bangalore
Job Category: IT/Software, StartUp
Last Date: 26 March 13
Job Type: Full Time
Hiring Process: Face to Face Interview, Telephonic Interview.
Job Details
Role and Responsibilities
Ensure Plivo's infrastructure is running 24 * 7
Handle customer escalations with SLAs
Perform root cause analysis of customer issues and provide sufficient inputs to engineering team
Help and support customers in developing applications using Plivo APIs
Resolve customer queries on chat, email or phone
Develop and maintain helpers/sdks for Plivo APIs in various languages
Help in testing new features and pinpoint errors in existing features or documentation
Prerequisites
Good knowledge of Linux
Should be fairly comfortable in at least one programming language (Python, Ruby, Java, C/C++ etc)
Should be comfortable with Shell scripting
Be passionate about helping real customers solve real problems
Should be able to work without a lot of supervision
Be a well-organized and effective communicator
Willing to work at night, weekends and holidays.
Salary : 4 – 6 LPA
Note: Salary and position will not be a constraint for the deserving candidate. If you think you can make the change do apply now!
Company Profile
Interested in developing, growing and supporting solutions that deliver the future of telephony? Join us with the journey..
Plivo provides easy and affordable APIs for businesses to develop powerful voice and messaging applications.
Plivo has been part of Y Combinator, and The Morpheus (TM)
Plivo are headquarted in San Francisco, United States with an office in Bangalore, India
We're a small team, and we're looking for people who can make a big impact. We are all about startup work culture:
Including informal work style
No set work times
Figure out new stuff everyday, and make it work
Do the unconventional