PTC Jobs For Freshers in Pune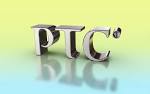 PTC Jobs For Freshers in Pune
The candidate should be a B.E/B.Tech/M.E/M.Tech graduate from any recognized university.
The candidate must have good knowledge of basic Java.
Typically requires no hands-on experience on production software but requires good coding ability and practice of coding.
Has experience with concepts, practices, and procedures commonly used within the software development field.
QUALIFICATION CRITERIA
LOCATION : Pune
QUALIFICATION : B.E/B.Tech/M.E/M.Tech/Others
EXPERIENCE : Students/Freshers
JOB DESCRIPTION / DESIRED CANDIDATE PROFILE
Participates in the testing process through definition and creation of unit test suites, test plan review and analysis, test witnessing and certification of software.
Committment to complete assignments with high quality and on time.
Follows disciplined software development practices.
Relies on instructions and pre-established guidelines to perform the functions of the job.
COMPANY PROFILE
PTC delivers technology solutions that transform the way you create and service your products.As one of the world's largest and fastest-growing technology companies, PTC helps manufacturing leaders address the biggest business challenges they face today. Our solutions for Product Lifecycle Management (PLM), Computer Aided Design (CAD), Application Lifecycle Management (ALM), Supply Chain Management (SCM) and Service Lifecycle Management (SLM) let you aggregate, analyze, and deploy product information to drive the strategy and dynamic decision-making processes on which your success depends.