SanDisk Job Openings For Freshers in Bangalore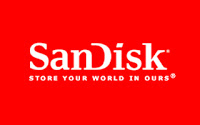 SanDisk Job Openings For Freshers in Bangalore
Company    SanDisk
Website       www.sandisk.com
Eligibility      BS/BA
Experience   Fre/Exp
Location       Bangalore
Job Role      Sr Test Development Engineer

JOB SUMMARY:
Company Profile :
The world of digital content grows exponentially every day. SanDisk helps companies and consumers capture, share, preserve and access that content from the data center all the way to the digital camera. That adds up to more than two million flash memory products produced at our world-class manufacturing facilities on a daily basis. It's all part of delivering on our mission to enrich people's lives through digital storage anytime, anywhere.
Job Description:
We are looking for a Test Development Engineer with strong experience in software process automation and tools development for enterprise-class SSDs.
Responsibilities:
Design and develop process automation tools
Integrate external and internal tools to automate software development process.
Candidate Profile:
1. BS in Computer Science or related degree and 5+ years of relevant experience
2. Experience with development in C/C++, Perl, Python, Shell
3. Excellent software development and troubleshooting skills
4. Development in Unix/Linux environment
5. Good knowledge of software development tools
6. Experience working in Distributed Cluster environment is a plus
7. SanDisk offers a highly competitive compensation package and great benefits. SanDisk is an equal opportunity employer.