Shirvanthe Technologies Jobs For Freshers in Bangalore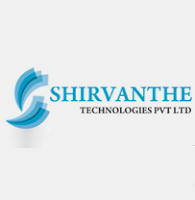 Shirvanthe Technologies Jobs For Freshers in Bangalore
Company Name: Shirvanthe Technologies Pvt Ltd
Company Website : http://shirvanthetechnologies.com/
Job Designation or Job Role: Internship / Trainee / Freshers
Candidate Educational Qualification: B.Tech/B.E. – Computers, Electronics/TeleComunication
Candidate Experience Required : Freshers 0 Years
Desired Candidate Profile and Job Description:
Candidates Having B.Tech/B.E Qualification are required.
Urgent Requirement….!!
Interested Candidates are Requested To Contact on the below Mentioned Details.
Contact Person : Ms Roopa Narayan
Contact Number : 09483549547
Company Profile :
The Shirvanthe Technologies Pvt. Ltd, (STPL) established in 2000, comprises a multi-faced team of skilled engineers who apply their experience in design, automation, re-engineering analysis and product development to the needs of customers in a variety of industries. Based on a combination of engineering knowledge, software skills, and industrial experience, the group offers a wide range of engineering services.

We provide a comprehensive service from concepts of a design, to Mechanical design, Electronic design, to analyze, evaluation and validation to compilation of work drawings up to pre-manufacturing.