Surprise Solutions Jobs For Freshers in Chennai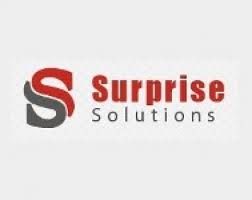 Surprise Solutions Jobs For Freshers in Chennai
Company        Surprise Solutions
Website          www.surprisesolutions.com
Eligibility       16 years of education mandatory
Experience     Fresher (2012/2013 only)
Location          Chennai
Job Role        Java Application Developer

JOB SUMMARY:
Comapny profile :
Surprise Solutions is a highly professional IT services & solutions company delivering quality web solutions for the most demanding projects. We offer a range of web development services including consultancy and application support. We combine business domain knowledge with technology competence and proven methodologies to deliver high quality results in a cost-effective manner to maximize your competitive advantage and productivity.
Job Description :
1. An Opportunity to set your career in Mobile application development!!!
2. Designing, coding and debugging applications in Java/Android/IOS
3. Year of passing should be 2012/2013.
4. Must be a team player, posses a good attitude and be self-disciplined.
5. 18 months service level agreement is applicable(Certificates submission Exempted)
6. Should be willing to travel onsite at company's cost as & when required.
Candidate Profile:
1. Candidate should have good analytical, logical & communication skills.
2. Basic Java programming Knowledge is desirable
3. Must have excellent Software engineering skills, highly organized and self-motivated.
4. Any fresh Graduate/Post Graduate with an aggregate of 60 %( Mandatory) can apply.
Interview pattern:
1. Personal round.
2. Technical Test.
3. Java test.
4. Techno functional Discussion.
5. HR Round.
Walkin date: October 11th,2013
Contact Details : 044-24714776/24711776
Interview Process: Register your profile at www.surprisesolutions.com and
flash the Unique id that you get as a result of registration(in your INBOX) to the HR team when you drop in for the interview
Venue Details :
Surprise Solutions,
97/98 Nehru Salai,
Ashok Nagar,
Chennai-600083