Target Job Openings For Freshers in Bangalore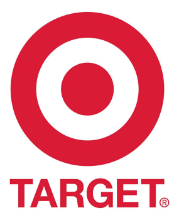 Target Job Openings For Freshers in Bangalore
Company      Target
Website        www.target.com
Eligibility       B.Sc/BCA/BBA/BBM/Other degree
Experience     Freshers
Location        Bangalore
Job Role       Trainee Project Execuitive

JOB SUMMARY:
Company Profile:
Contentra Technologies provides world-class content, knowledge, and technology services to a global clientele. Our 'Built to Suit' solutions have been selected by the world"s leading libraries, publishers, governments, educators, corporations and content aggregators to help meet their content management challenges and operational deadlines while achieving their business objectives.
Job Description:
Support all business areas of Target with critical data analysis that helps team members make profitable decisions. Become a forecast expert, business analyst or team lead and utilize tools like decision trees, clustering, regression, time series, structural equation modeling, linear programming, genetic algorithms, SAS, SQL, VBA and OLAP
Use your skills, experience and talents to be a part of groundbreaking thinking and visionary goals. As a Trainee Developer BI, you'll take the lead as you
1. Interfaces with the Target peers and team to validate business requirements/requests for reporting solutions. May interact with business partners.
2. Has an ability to understand the business requirements.
3. Identify appropriate metrics and determine appropriate business requirements
4. Translates client's business requirements for development
Role Definition:

Bachelor's Degree
0-1 years relevant experience