Target Job Openings For Freshers in Bangalore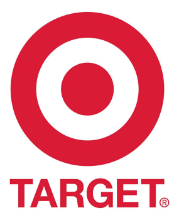 Target Job Openings For Freshers in Bangalore
Company      Target
Website       www.target.com
Eligibility     Bachelor's Degree
Experience  0 – 1 yrs
Location     Bangalore
Job Role    Trainee Developer

JOB SUMMARY:
Company Profile :
Target Corporation serves guests at more than 1,700 stores throughout the U.S. and at Target.com. Target will open 105 locations in all 10 provinces across Canada in 2013. The company is headquartered in Minneapolis, with additional headquarters locations in the U.S. in Arizona, New York, South Dakota and Utah; in Bangalore, India; and in Mississauga, Ontario, Canada. At Target, we have a vision: to become the best – the best culture and brand, the best place for growth and the company with the best reputation.Since 1946, Target has given 5 percent of its income through community grants and programs; today, that giving equals more than $4 million a week.
Job Description:
1. Interfaces with the Target peers and team to validate business requirements/requests for reporting solutions. May interact with business partners.
a. Has an ability to understand the business requirements.
b. Identify appropriate metrics and determine appropriate business requirements
c. Translates client's business requirements for development
2. Applies best methods in order to gather data and present information.
a. Understand data sources
b. Represent data in required visual representation
c. Create mock-ups of reports and solicit feedback
3. Builds reporting solutions to meet business needs.
a. Gather required data to build reports
b. Build applications and reports in accordance with requirements
c. Involved in iterative build process by frequently reviewing design and build with business partners.
d. Performs UAT and performance testing with the appropriate business and technical partners.
e. Leverage best methods for reporting solutions. entry :leverage, advanced : create
4. Communicates with project/team manager to share knowledge and findings.
a. Communication of progress, milestones, challenges against plan, and escalation of issues
5. Documents design and requirements for reporting solutions.
a. Adheres to governance of reports.
6. Other
a. Follows corporate information protection standards.
Candidate Profile:
1. Bachelor's Degree
2. 0-1 years relevant experience