TE Connectivity Jobs For Freshers in Bangalore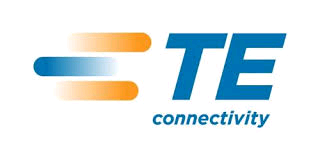 TE Connectivity Jobs For Freshers in Bangalore
Company     TE Connectivity
Website       www.TE.com.
Eligibility       B.Sc / BE / Diploma
Experience   0- 2yrs
Location        Bangalore
Job Role        IT Operations Support

JOB SUMMARY:
Company Profile :
TE Connectivity (NYSE: TEL) is a $13 billion world leader in connectivity. The company designs and manufactures products at the heart of electronic connections for the world's leading industries including automotive, energy and industrial, broadband communications, consumer devices, healthcare, and aerospace and defense. TE Connectivity's long-standing commitment to innovation and engineering excellence helps its customers solve the need for more energy efficiency, always-on communications and ever-increasing productivity. With nearly 90,000 employees in over 50 countries, TE Connectivity makes connections the world relies on to work flawlessly every day.
Job Desription :
Provide Level 1 and level 2 Production support monitoring/alerting for key infrastructure resources and business application schedules. Includes monitoring of WAN Network links as well as critical TWS, Control-M and AUTOSYS batch scheduling of various applications including SAP, Data Warehouse, Engineering, eBusiness, etc… Candidate will be required to work off-hours shift on scheduled basis.
1. Routine monitoring of TWS /Control-M/ Autosys batch schedules, SAP batch jobs
2. Monitors and validates to ensure that the batch schedule is running properly,
3. Check for various job statuses in TWS / Control-M/Autosys like long running jobs, job failures etc.
4. Respond to Network monitoring tickets and work with the respective vendor and the Network administrator for resolution and follow-up.
5. Responsible for monitoring critical paths in SAP and Data Warehouse environments.
6. Report monitoring in Business Objects, SAP , LRS and HPOS Printer spool monitoring
Responsibilities :
1. 0.5 – 2 Years of experience with prior Knowledge on Data center operational tasks like schedule & monitor, uptime and performance of applications.
2. Should possess knowledge on applications like Output Management tools, a good understanding of SAP batch monitoring.
3. Should possess basic understanding of networking concepts
4. Candidates with system administration knowledge and with good career track record will also be considered based on aptitude test.
Required Education Level: B.Sc / BE / Diploma Holders in any discipline.