TE Connectivity Job Openings For Freshers in Bangalore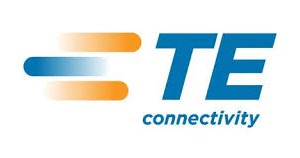 TE Connectivity Job Openings For Freshers in Bangalore
Company     TE Connectivity
Website       www.TE.com.
Eligibility       Any Graduate/MBA/PGDM
Experience   0 – 1 yrs
Location        Bangalore
Job Role       HR Operations Support

JOB SUMMARY:
Company Profile :
TE Connectivity (NYSE: TEL) is a $13 billion world leader in connectivity. The company designs and manufactures products at the heart of electronic connections for the world's leading industries including automotive, energy and industrial, broadband communications, consumer devices, healthcare, and aerospace and defense. TE Connectivity's long-standing commitment to innovation and engineering excellence helps its customers solve the need for more energy efficiency, always-on communications and ever-increasing productivity. With nearly 90,000 employees in over 50 countries, TE Connectivity makes connections the world relies on to work flawlessly every day.
Job Responsibilities:
1. Possess ability to work on high complex data management requests.
2. Should be able to maintain confidentiality of data
3. Ensures appropriate escalation of any issue that is adversely affecting work.
4. Ensures adherence to quality / accuracy and timelines
5. Sharing knowledge / best practices with team so as to contribute towards improved level of team performance
6. Achieves or exceeds set targets and works as part of a team to fulfill Service Level Agreements (SLAs)
7. Should be able to cross learn different processes
8. Should be able to multitask
Candidate Profile:
1. Should possess excellent oral & Written communication
2. Works on routine assignments, but recognizes the need for occasional deviation from accepted practice.
3. Applies job knowledge/skills and company policies/procedures to complete a variety of tasks.
4. Identifies and selects the appropriate established procedures to accomplish assigned tasks.
5. Operates with general supervision and instructions for routine work assignments; with more detailed instructions for new activities or special assignments
6. Interaction involves obtaining or providing information or data requiring some explanation or interpretation
7. Shift timing 1 PM to 10 PM IST
Skills: Basic Computer Knowledge & Exposure on SAP HR is preferred.