Teknix Elevators Jobs Opening for Freshers in Bangalore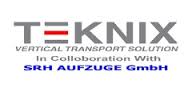 Role and Responsibilities Duties;
 Managing all the sales related activity of the company.
 Handling a high volume of customer enquiries whilst providing a high quality of service to each caller.
 Writing up accurate and grammatically correct sales correspondence.
 Preparing Quotations and offers and sending them to the prospects, Supporting the sales and business development team with
timely mails as and when required.
 Effectively communicating with customers in a professional and friendly manner.
 Explaining the in call clients about the product and the benefits and also explaining briefed up details to the clients over the phone incase required
 Making cold calls to the prospects through database and giving them details about the products dealt by the company and send
them a mail in regards to the same
 Maintaining a DSR for the whole business development team
 Supporting the field sales team by providing pricing as and when required and providing back end support
 Carrying out administrative tasks such as data input, processing information, completing paperwork and filing documents,
Handling basic hr work, arranging for any office administration requirements
 Handling basic office administration like filling of the documents
 Organizing sales promotional campaigns.
 Contacting potential customers to arrange appointments.
 Speaking with customers using clear and professional language.
 Resolving any sales related issues with customers.
 Completing the administrative needs of the Sales Department.
 Making follow-up calls to confirm
 Responding to sales queries via phone, e-mail and in writing.
 Accurately analyzing and assessing statistical data.
Candidates KEY SKILLS AND COMPETENCIES
Professional
 Customer service experience in an office setting.
 Should be able to calculate figures and amounts such as discounts, interest, commissions, proportions and percentages.
 Strong ability to multi-task, prioritize and execute.
 Ability to perform under pressure and stressful conditions.
 Should have excellent decision taking abilities
 Excellent Communication skills and good typing skills with good control over language
 Should be very confident in undertaking work
 Should be able to work under high pressure at times required
 Should be willing to work overtime for few specific hours if required
 Should be a fast learner and should have excellent knowledge of Using computers and Microsoft Office Package
Qualification : Graduate or Post Graduate
Languages : English ( Complete Fluency), Hindi any additional languages know would be added advantage
Qualifications and Education Requirements
BBM or B.Com with excellent communication skills and persuasion skills