TESCO HSC Hiring Freshers In Bangalore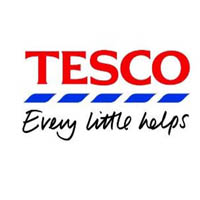 JOB POSTED DATE:
01 February 2013
COMPANY NAME: TESCO  HSC
COMPANY-PROFILE:  
Tesco Hindustan Service Centre (HSC) is the global services arm for Tesco worldwide. We function as the pulse for the Tesco group, providing key business services for Tesco operations globally. The global service operations of Tesco HSC are involved in creating and executing strategic initiatives for Tesco retail stores worldwide. These strategic initiatives cover the IT, Business, Financial, Commercial and Property aspects, among others, of Tesco operations. The operations cover all internal and external platforms that drive Tesco's business, making it one of the world's most preferred retail stores.
JOB FIELD :  IT/Software
JOB ROLE/PROFILE: Software Engineer
JOB ID: 18944
JOB-LOCATION:
Bangalore
LAST DATE: ASAP
REQUIRED QUALIFICATION: B.E/B.Tech
EXPERIENCE REQUIRED: 1 Year
CANDIDATE PROFILE:
Candidates should be a B.E/B.Tech graduate under any recognized university.
Should have good communication skills and verbal ability.
JOB DESCRIPTION:
The Role is for a Software Engineer in the SRM Testing team who has right attitude to analyse the requirements.
Identify the test scenarios and support in project delivery by completing the Test Execution as planned.
Responsibilities include Test scripting, execution, Defect tracking & closure.
APPLY-MODE:
Online
HOW TO APPLY:
Interested and eligible candidates apply this position in online as soon as possible (before the link expires).To Apply: Click here
WEBSITE DETAILS OF THE COMPANY: http://www.tescohsc.com