TESCO HSC Job Openings For Freshers in Bangalore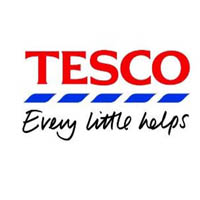 TESCO HSC Job Openings For Freshers in Bangalore7
Company        TESCO Hindustan Service Centre
Website          www.tescohsc.com
Eligibility       Bachelor of Arts
Experience    Freshers
Location        Bangalore
Job Role        Associate-Technical Support

JOB SUMMARY:
Company profile :
The Tesco Hindustan Service Centre (HSC) is the Global Services Arm for Tesco. The centre sits at the heart of the Tesco group, and provides IT and Business services to Tesco operations across Europe and Asia. Tesco was the first major international retailer to have a fully-owned support centre in India. Our core purpose at Tesco is to create value for our customers to earn their lifetime loyalty and Tesco HSC is dedicated to supporting those values by providing great service to our internal customers.
Job Description :
1. To provide IT support to all Tesco stores in UK&ROI.
2. It is the first port of call for over 2500 stores in UK & ROI for technical and procedural queries.
3. Technical refers to all hardware and software issues that a store encounters on it equipments, systems and applications at the Front-end, Shop Floor and the Back-Office. 4. Procedural queries can range from a simple 'how do I' query to a more complicated procedure of reconciling the end of day or end of week cash reports.
Candidate Profile:
Bachelor of Arts
Years Of Experience: Fresher