Thomson Reuters Freshers Openings For Associate Mumbai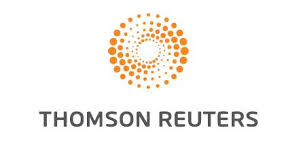 Thomson Reuters Freshers Openings For  Associate Mumbai
Company      Thomson Reuters
Website       www.thomsonreuters.com
Eligibility       Any Degree
Experience     0 – 3 yrs
Location          Mumbai
Job Role         Associate

JOB SUMMARY:
Company Profile :
We are the leading source of intelligent information for the world's businesses and professionals, providing customers with competitive advantage. Intelligent information is a unique synthesis of human intelligence, industry expertise and innovative technology that provides decision-makers with the knowledge to act, enabling them to make better decisions faster. We deliver this must-have insight to the financial and risk, legal, tax and accounting, intellectual property and science and media markets, powered by the world's most trusted news organization.
Job Description:
1. Using legal skills to review, analyze and abstract a wide range of contracts including Patent License Agreements, IT Procurement Agreements, Web Hosting Agreements, Confidentiality Agreements, Software and Data License Agreements, Vendor Services Agreements, Master Services Agreements, Statements of Work, Purchase and License Agreements, Sponsor Research Agreements, Inter Institutional Agreements, Supply and Distribution Agreements, Staffing, Consulting and Teaming Agreements, Lease Agreements, Estoppels and SNDAA and other commercial contracts
2. Act as a team player while working with a team of lawyers on several abstraction and due diligence projects involving the agreements described above
3. Provide professional, timely, and prompt service and responses to the Delivery Managers so that they can support the Client Contact and the Sales team
4. Manage deadlines without delivery delays and consistently re negotiate deadlines (when necessary) well in advance of originally scheduled deadline; escalate client issues promptly and appropriately; consistently complete real time client call notes.
5. Attend and participate actively in mandatory and non- mandatory training and certification courses.
Candidate Profile:
1. Good analytical and logical skills
2. Attention to detail
3. Must be computer savvy and able to learn and adapt to different contract management platforms
4. Knowledge of English/Grammar enabling efficient comprehension of clients' documents, codes, abstracts and other deliverables
5. Good written and verbal communication skills
6. Responsiveness – Sensitive to client deadlines
7. Team Player – Ability to co-operate and work as a team member and encourage colleagues, maintains positive attitude contributing to team morale
Qualification:
1. Must have: Law degree
2. Desirable : LL.M.