Tieto Jobs For Freshers in Pune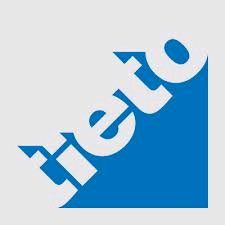 Tieto Jobs For Freshers in Pune
Company     Tieto
Website        www.tieto.in
Eligibility     Engineering Graduates
Experience   Freshers
Location        Pune
Job Role       .Net developer

JOB SUMMARY:
Company Profile :
Tieto India is one of the key delivery centres of Tieto, with close to 1 600 people working across India. The company started its operations in India in the year 2005.As one of the key delivery centres, in India we focus primarily on development of IT solutions.
Job Description :
Tieto, requires a .Net developer
 
1. Good communication skills and written & spoken English
2. Ability to work independently
3. Good team player
4. Good analytical skills & fast grasp
5. Good RDBMS concepts
6. Knowledge of design patterns
Job Skills:
1. C#, JavaScript,
2. .NET framework 3.5,
3. SQL Server 2005, 2008
4. Should have knowledge of WPF,
5. WCF, Agile/Scrum methodology.
Educational Qualification:
1. Engineering Graduates.