UnitedHealth Group IT Jobs For Freshers in Hyderabad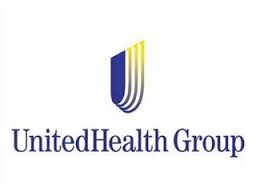 UnitedHealth Group IT Jobs For Freshers in Hyderabad
Company      UnitedHealth Group IT
Website        www.unitedhealthgroup.com
Eligibility       B.E /MCA /B.Tech/ M.Tech
Experience     Freshers-2013 Passed Out
Location        Hyderabad
Job Role      Associate Software Engineer / Associate Test Engineer

JOB SUMMARY:
Company Profile:
UnitedHealth Group is the most diversified health care company in the United States and a leader worldwide in helping people live healthier lives and helping to make the health system work better for everyone.
We are committed to introducing innovative approaches, products and services that can improve personal health and promote healthier populations in local communities. Our core capabilities in clinical care resources, information and technology uniquely enable us to meet the evolving needs of a changing health care environment as millions more Americans enter a structured system of health benefits and we help build a stronger, higher quality health system that is sustainable for the long term.
Job Description:
As an Associate Applications Developer, you would work as a part of a dynamic team with a focus on writing code and developing applications leveraging multiple tools, languages, processes, and technologies.
Responsibilities:
1. Develop new and/or enhance existing application or system code as assigned or provided in technical specifications.
2. Perform the day to day functions such as running of existing programs, applications, jobs, reviewing logs for errors, writing or editing software and code, performing testing activities, and updating documentation.
3. Coordinate activities with other technical and functional areas as required.
4. Work may include sensitive healthcare information, data, trends, or claims.
Requirements :
1. B.E. /MCA /B.Tech/ M.Tech – passed out in 2013 only.
2. Candidate should have scored 60% & above in Graduation/Post Graduation.
3. Basic Programming skill with Database Knowledge is a must.
4. Strong aptitude skills.
5. Good written and verbal communication skills.