VMware Job Openings For Freshers in Bangalore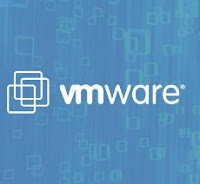 VMware Job Openings For Freshers in Bangalore
Name Of The Company: VMware
Experience Required: 0-1yr
Educational Qualification: BE, B.Tech, M.Tech
Job Designation: Associate Applications Administrator – Intern
Functional Area: Application Programming
Type of Industry: IT-Software Services
Required Candidate Skills :
Good Communication Skills

As an intern at VMware, you will be challenged to create innovative solutions for our customers by solving complex problems in a team-focused environment.
Package Offered : Best in Market
Work Location: Bangalore
About company:
VMware is the leader in virtualization and cloud infrastructure solutions that enable our more than 400,000 enterprise and SMB customers to thrive in the Cloud Era by simplifying, automating and transforming the way they build, deliver and consume IT. As a team, our employees thrive on forward momentum. We are an engine of opportunity fueled by the transformative products and solutions we bring to market, the passion and trust we inspire in our customers, and our collaborative drive to imagine, define and deliver the future of IT through cloud computing. With 13,000+ employees and 50+ locations worldwide, we are a passionate, innovative and driven group of people inspired by the opportunity to actively learn and contribute something back to the broader community.
Website: www.vmware.com