Wind World Jobs For Freshers in Mumbai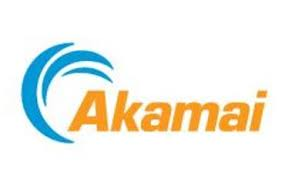 Wind World Jobs For Freshers in Mumbai
Company      Wind World (India) Ltd
Website        www.windworldindia.com
Eligibility       BTech/BE/MCA/MTech
Experience     2 – 5 yrs
Location         Mumbai
Job Role         Software Developer

JOB SUMMARY:
Company Profile :
Wind World (India) Ltd [Formerly Known as Enercon India Ltd] has a global slogan 'CLEAN ENERGY FOREVER'. The origins of our story begin in 1994, way before the first gusts of an energy crisis began blowing across our land. It was a time when wind energy emerged not as an alternative, but a mainstream, renewable, eco-friendly source of power generation. Since then we've emerged as the country's preferred wind power solution provider; on a number of counts. Wind World (India) Limited has always been a path breaker, with innovations that have consistently left the others behind. Gearless technology; an energy-efficient grid feeding system and long-lasting warp resistant blades are just cases in point.
Job Description:
1. QlikView Business Intelligence Reporting / Design / Development of reports and dashboards.
2. Design, develop, and support web-based applications conceptualized by the business.
3. Provide support for the QlikView Products employed by the platform (including QV Enterprise Server, QV Publisher,supportability on I PAD/PC, etc.)
4. User administration including adding/update/removing users, tracking licensing assignments, and managing licensing requests/issues
5. Define, develop and maintain technical documentation regarding all responsibilities described above.
6. Experience with Spring, Hibernate and Tomcat
7. Experience working with and designing solutions that use large scale relational databases
8. Experience using web development languages including HTML,JavaScript, AJAX and JSP
9. Strong knowledge of Oracle SQL, PL/SQL.
10. Hands on knowledge of SAP will be useful.
11. Candidates with a strong background in web development script languages (Java) willing to learn the QlikView platform will be considered.
12. At least 2 years of experience with software development.
13. Demonstrated BI/Data Analysis experience with any leading tool set.
Technical Skills :
1. Strong knowledge of Oracle SQL, PL/SQL.
2. Excellent in JAVA /J2EE
3. Web Development experienced.
Functional Skills :
1. Excellent written & verbal communication skills.
2. Willing to learn
3. Adaptive
Academics : Graduate / Post graduate (Throughout 1st Class is must)
Candidates who will be able to join us ASAP will be preferred.