Xchanging Jobs For Freshers in Bangalore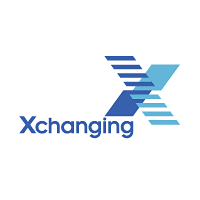 Xchanging Jobs For Freshers in Bangalore
Company        Xchanging
Website         www.xchanging.com
Eligibility        BSc /BCom
Experience     0 – 3 yrs
Location          Bangalore
Job Role          Associate / Sr Associate

JOB SUMMARY:
Comapny profile :
Xchanging is a global leader in BPO, technology and procurement services provision, helping business across all industries to optimise their output, streamline processes and, ultimately, add value.
Job Description :
Openings for our Finance &Accounting process-
1. Good knowledge of accounting fundamentals.
2. Good written and oral communication skills, familiarity with MS Office.
3. Process routine accounting transactional based work and administrative tasks on a timely manner.
4. To follow the instruction of management team to complete other relevant tasks on timely basis.
5. Handle work related enquiries with client to resolve problems/disputes via pre-defined channel.
6. Working knowledge on SAP will be an added advantage.
Walkin only between 10AM and 12 Noon.
Desired Profile:
Mandatory:
1. MBA – Freshers – Not eligible to apply.
2. BE – Freshers – Not eligible to apply.
3. Bcom – Freshers – Above 65% only
Walk-in date : 30th September, Starting Time: 10 AM
Venue :
Sona Dechamma
Xchanging
SJR iPark,
EPIP Area, Whitefield
Bangalore – 560 066. (Opp Sathya Sai Hospital)
BANGALORE,Karnataka,India 560066