Yahoo Jobs For Freshers in Bangalore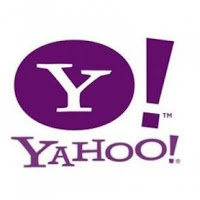 Yahoo Jobs For Freshers in Bangalore
Company       Yahoo Software Development
Website         www.yahoo.com
Eligibility        Any Graduate
Experience     0 – 3 yrs
Location          Bangalore
Job Role          Creative Analyst

JOB SUMMARY:
Comapny profile :
Yahoo! is focused on making the world's daily habits inspiring and entertaining. By creating highly personalized experiences for our users, we keep people connected to what matters most to them, across devices and around the globe. In turn, we create value for advertisers by connecting them with the audiences that build their businesses. Yahoo! is headquartered in Sunnyvale, Calif., and has offices located throughout the Americas, Asia Pacific (APAC) and the Europe, Middle East and Africa (EMEA) regions.
Job Description :
Creative Analysts are the foundation of Yahoos Search Creative Development team. They provide a core resource to a wide range of premium advertisers in the US Market to support their search marketing campaigns. The objective of this process is to develop quality proposals for premium advertisers on the Yahoo! Bing Network, thereby maximizing Search revenue and client engagement.
Responsibilities :
1. Work closely in a team environment to provide development advice and implementation for premium sponsored search advertisers (US Market), including finding new keywords, developing and/or improving ad copy, and structuring accounts.
2. Be an expert in all relevant Creative Development and Account Management tools so that for any particular requirement, you can use the most effective and efficient tool without the need for explicit processes or rules.
3. Be an expert in adCenter guidelines and search marketing best practices. You should be able to apply these to your daily activities and work closely with your sales counterparts to communicate these directly to advertisers.
4. Should be flexible and contribute to the on-going success of the broader Search Sales Team by taking part in ad hoc projects.
Candidate Profile:
Behaviourial Competencies:
1. Problem Solving
a. Defines problems in a simple clear manner and Interacts with concerned people and tries to find out an effective solution
b. Proactively and continuously keep the customer and stakeholders informed about the status of problem
2. Customer Focus
a. Builds credibility with customers by empathizing with his problem, proactively understands his customer needs and solving it promptly
b. Is courteous, energetic and engaging while dealing with customers
3. Communication
a. Interprets written communication effectively, seeks clarification and responds appropriately
b. Listens attentively and ask questions to understand others opinions and ideas
c. Communicates openly and directly with all stakeholders
4. Learning Orientation
a. Asks questions, seeks information about aspects of job which impacts customer delight
b. Keep himself abreast about whats happening around (inside and outside the organization)
5. Results Orientation
a. Organizes and prioritizes work, uses time, resources wisely and takes ownership for own results
b. Maintains focus on key performance standards and delivers results
c. Provides timely and accurate information to support tracking and reporting of own work and results
Preffered Skills:
1. Strong working knowledge of ad campaign management and best practices.
2. Experience servicing and/or consulting in a vendor/client relationship.
3. Previous copy-writing experience a plus.
4. Knowledge of broader marketing & advertising trends and frameworks.
Selection Criteria:
1. Stage 1: Meritrac Test
2. Stage 2: Business Specific Test
3. Stage 3: Personal Interviews