Yahoo Jobs For Freshers in Bangalore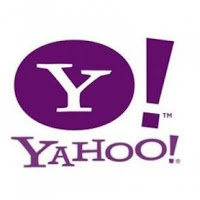 Yahoo Jobs For Freshers in BangaloreYahoo
Company       Yahoo Software Development India Pvt. Ltd
Website         www.in.yahoo.com
Eligibility        Any Graduate/PG
Experience     0 – 3 yrs
Location          Bangalore
Job Role          Search Creative Development

JOB SUMMARY:
Comapny profile :
Yahoo! is focused on making the world's daily habits inspiring and entertaining. By creating highly personalized experiences for our users, we keep people connected to what matters most to them, across devices and around the globe. In turn, we create value for advertisers by connecting them with the audiences that build their businesses. Yahoo! is headquartered in Sunnyvale, Calif., and has offices located throughout the Americas, Asia Pacific (APAC) and the Europe, Middle East and Africa (EMEA) regions.
Job Description :
Creative Analysts are the foundation of Yahoos Search Creative Development team. They create advertising campaigns with keyword lists and ad copy for Y! South East Asias Search Marketing Advertisers. The objective of this process is to develop quality proposals for premium advertisers, thereby maximizing Search revenue and client engagement. The Creative Analysts role is pivotal in ensuring superior experiences for both users and advertisers. CAs use marketing frameworks and analytics to strategize, build and optimize campaigns to improve advertisers ROI. On a daily basis, Creative Analysts will be relied on to help advertisers identify new keywords, effectively structure their campaigns and/or develop new ads to drive the performance of their Search accounts.
Primary Responsibilities:
1. Work closely in a team environment to provide development advice and implementation for advertisers, including finding new keywords, developing and/or improving ad copy, and structuring accounts
2. Be an expert in all relevant Content Development and Account Management tools so that for any particular problem, you can choose the most effective and efficient tool without the need for explicit processes or rules
3. Be an expert on Y! Search Marketing guidelines and search marketing best practices. You should be able to apply these to your daily activities and work closely with your sales counterparts to communicate these directly to advertisers
4. Should be flexible and contribute to the on-going success of the broader Content Solutions Team by taking part in ad hoc projects.
5. Understand Account Manager and their client goals, objectives and data, media buying cycles, marketing philosophy, target demographics, etc.
6. Assist in the creation of strategic recommendations and implementation of solutions for various clients
7. Build performance reports using MS Office and various Y! proprietary tools
8. Timely and accurate processing of tasks received from South East Asia based Account Specialists/Account Managers.
Requirements:
1. Bachelors Degree in any discipline from a recognized institution
2. 0-3 yrs of work experience
3. Ability to work independently but also in a team environment
4. Ability to multi task
5. Ability to solve problems and identify opportunities through the use of analytics and critical/Lateral thinking
6. Strong Microsoft Office Suite skills (Outlook, Excel, Word and Power point)
7. Email and IM etiquette a must