CDTech Innovations Jobs For Freshers in Chennai | Chennai Jobs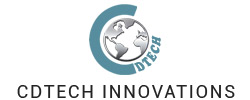 Company Name:  CDTECH INNOVATIONS
Website  :        www.cdtech.in
Eligibility :   B.E/B Tech or MCA
Experience : Freshers
Job Role :  PHP Developer
Job Location : Chennai
Walk-In Interview On : 12-Feb-2013
Walk-In Address:
CDTECH INNOVATIONS PVT LTD
#95, Pantheon Road,
Egmore,
Chennai,Tamil Nadu, India
Pincode – 600 008
Desirable Skills:
Company Profile :
CDTECH is a company that primary focuses on providing I.T solutions. CDTECH has been providing solutions to more than thousands of clients all across India since its inception and has gained great experience along the way. CDTECH was the first in the whole of India to provide Media replication services during its inception in 1997.The Company branched out from its parent company Stanleys which was established in 1978 providing Media services of various kinds to corporate. CDTECH ventured into I.T by providing various kinds of consulting from Business Process Modeling (BPM), Basic Networking solutions to Software development services. CDTECH also maintains a data center through which the company provides services of different kinds related to communicating through E-mail, SMS and telephonic integration. It used these technologies to cater to various clients across different verticals which include and are not limited to Health-care, Insurance, Manufacturing, Media, FMCG, Energy, Transportation and Retail.
CDTECH, now pioneers in the development of data transfer through SMS –has developed various SMS Software and has more than 2000 customers using it in Chennai and many customers all over India; CDTECH has also branched out offices in Bangalore and Delhi to cater to the clients all over India. CDTECH has now transformed into a Private Limited Company registered as "CDTECH Innovations Private Limited".
Company Address:
CDTECH INNOVATIONS PVT LTD
#95, Pantheon Road,
Egmore,
Chennai,Tamil Nadu, India
Pincode – 600 008