Icare Publishing Jobs For Freshers In Chennai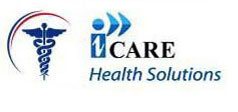 Icare Publishing Jobs For Freshers In Chennai
Role: Software Engineer / Programmer
Experience: 0 To 2 Years

Job Type: Full Time
Job location: Chennai
Basic/UG qualification: B.E/B.Tech / BCA
PG Qualification: MCA
Key skills: HTML, Jquary, CSS
Walkin date: Tue 12 Mar, 2013 To Tue 26 Mar, 2013
Venue:
63 Abusali ST, Saligramam, Chennai – 93 Near Police station.
No. of vacancies: 10+
Posted by: Company
Company name: Icare Publishing
Website: www.icarehs.com
Contact person: Saroja
Contact Number:  +91-44-4310 2910
DescriptionLooking for HTML expert with CSS knowledge. Freshers also welcome.
Company Profile:
ICare was founded in the year 2011 by two pioneering entrepreneurs Venkatesh Raj MBA graduate in University of Wales, London, and Srinivasan. He has done graduation in Commerce and MBA in finance.We affordable solutions, quality of service and leadership in the industry.Our specialty lies in the field of e-publishing, litigation support, finance,and medical billing.
Our approachability and quick turn-around time has been greatly appreciated by clients in the present.Our rapid success in a quick span of time to the innovative methods, we have been able to provide quality of production.
At ICare health solutions , client satisfaction remains our prime focus.Our goal is delivering guarantees improved quality work for our client, next day turnaround and elimination of hiring & retention challenges for experienced epub,medical coders and billers,and financialist with that we also assure you with huge cost savings.
ICare might save costs associated with paper, printing and distribution,We use hi-tech software including Flash, DHTML and JavaScript to embed with 2D as well as 3D animations. We also provide consultancy services to companies on the basis of our analysis and our prevalent experience.