Siemens Jobs For Freshers in Bangalore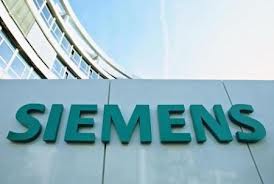 Siemens Jobs For Freshers in Bangalore
Company Name: Siemens Technology and Services Pvt Ltd
Website:              www.siemens.com
Qualification:      Graduates / Undergraduates
Experience:        0 to 1 Year
Location:             Bangalore
Job Role:             Junior Specialist
Job Description:
Siemens Walk-in For Junior Specialist Freshers On 30th March 2013
 
 Requirements/Skills:
* Excellent communication skills.
* Should have good understanding in Customer service.
* US inbound Voice process
* Graduates / Undergraduates with minimum qualification of (10 +2) or (10+3) (No BE/B.Tech graduates) http://www.allindiajobs.in
* Experience required: 0 – 1 yr experience.
* Should be flexible working in Night shfits

walk-in Details:

Walk-in Date: 30th March 2013

Time: 11am to 3 pm.

Interview Venue:
Siemens Technology and Services Pvt Ltd
Ozone Manay Tech Park,Sy No. 56/18 & 55/9
5th Floor, Block A, G B Palya, Hosur Road
Bangalore 560 068
INDIA

Land Mark: Opposite to Nanditoyota Showroom.
4 Kilometers from Silkboard