Amazon Walk-in For Freshers In Chennai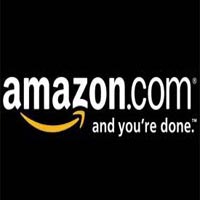 Name: Amazon Development Centre (India) Pvt. Ltd
Website:www.india.amazon.com
Job Details
Education: B.E/B.Tech/M.Tech/MCA
Experience: 0-3 Years
Location: Chennai
Walk-in On 11th Feb 2013 Between 10:00 AM to 11:00 AM
Note: Candidates would not be allowed after 11 am due to security reason.
Job Description
Role & Responsibility
Ensure UI performance of the Kindle Device across different software and device builds .
Perform UI measurements across different devices and multiple user scenarios.
Understand and ramp up on QA procedures, guidelines and policies for newly launched devices and apply them.
Perform testing to qualify for response time of device user interface.
Use software tools for QA, fixup and data capture on a daily basis.
Be comfortable with capturing results, communicating and escalating failures and providing status reports.
Be proactive in identifying, reporting troubleshooting and escalation of issue .
Be part of a highly charged work environment .
Looking for hands on candidates in coding and scripting. good at writting test cases and debugging.
Walk-in Address
Plot No:40, SP Info City,
5th Floor, Block A, East Wing,
MGR Salai, Kandanchavadi,
Chennai – 600096.