Microsoft Windows Azure Jobs in Bangalore
By
Admin
on December 4, 2019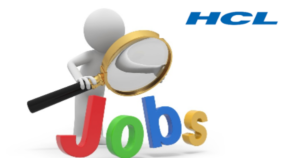 Company Name: HCL Technologies Limited
Industry: IT-Software / Software Services
Functional Area: IT Software – Other
Role Category: Programming & Design
Role: System Analyst
Employment Type: Full Time, Permanent
Job Description
The candidate will be required to architect, design and implement a solution using different services offered by AZURE and a combination of open-source/enterprise management solutions (Backup/Monitoring/Automation, etc.).
The candidate will work with clients to define the technical architecture for the Public Cloud Platform (Public isolated or Hybrid ).
The candidate should have knowledge about various management solutions, System Integration, Custom Scripting technologies to support Public Cloud Platform.
Candidate should have hands-on experience in designing, implementing and providing solutions in the areas of Enterprise Application's/Infrastructure performance/availability life cycle, Remote/ Infrastructure Management and consulting.
Skills/ Experience Required
AZURE Knowledge
Knowledge about various management solutions, System Integration, Custom Scripting technologies to support Public Cloud Platform.
Scripting knowledge (Powershell, Perl, shell, VB scripting, Batch, etc.)
Company Profile
HCL Technologies Limited
HCL Technologies (HCL) empowers global enterprises with technology for the next decade today. HCL's Mode 1-2-3 strategy, through its deep-domain industry expertise, customer-centricity and entrepreneurial culture of ideapreneurship™ enables businesses to transform into next-gen enterprises.ITBS enables global enterprises to transform their businesses through offerings in areas of Applications, Infrastructure, Digital Process Operations, and next-generation digital transformation solutions.ERS offers engineering services and solutions in all aspects of product development and platform engineering while under P&P.HCL provides modernized software products to global clients for their technology and industry-specific requirements. Through its cutting-edge co-innovation labs, global delivery capabilities, and broad global network.
HCL offers its services and products through three lines of business.
IT and Business Services (ITBS)
Engineering and R&D Services (ERS)
Products & Platforms (P&P).
HCL delivers holistic services in various industry verticals categorized under Financial Services, Manufacturing, Technology & Services, Telecom & Media, Retail & CPG, Life Sciences, and Healthcare & Public Services. As a leading global technology company, HCL takes pride in its diversity, social responsibility, sustainability, and education initiatives. As of 12 months ending on September 30, 2019, HCL has a consolidated revenue of US$ 9.3 billion and its 147,123 Ideapreneurs operate out of 44 countries.