EMC Software Job Openings for Freshers in Bengaluru
By
Admin
on August 12, 2017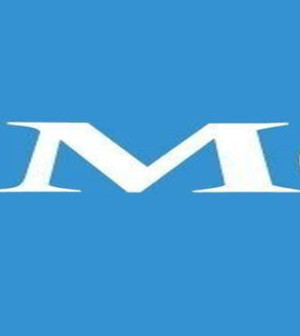 Company     EMC Software & Services India Pvt Ltd
Website      http://www.emc.com
Eligibility BE/B Tech/MCA
Experience Freshers
Location     Bengaluru
Job Role     Senior Software Engineer
JOB Discribtion:
EMC Software & Services India Pvt Ltd
Who we are
EMC is a global leader in enabling businesses and service providers to transform their operations and deliver Information Technology as a service. Fundamental to this transformation is cloud computing. Through innovative products and services, EMC accelerates the journey to cloud computing, helping IT departments to store, manage, protect and analyze their most valuable asset — information — in a more agile, trusted and cost-efficient way.
What we do
EMC works with organizations around the world, in every industry, in the public and private sectors, and of every size, from startups to the Fortune Global 500. Our customers include banks and other financial services firms, manufacturers, healthcare and life sciences organizations, Internet service and telecommunications providers, airlines and transportation companies, educational institutions, and public-sector agencies. EMC also provides technology, products, and services to consumers in more than 100 countries.
Dell EMC (EMC Corporation until 2016) is an American multinational corporation headquartered in Hopkinton, Massachusetts, United States. Dell EMC sells data storage, information security, virtualization, analytics, cloud computing and other products and services that enable organizations to store, manage, protect, and analyze data. Dell EMC's target markets include large companies and small- and medium-sized businesses across various vertical markets. The company's stock (as EMC Corporation) was added to the New York Stock Exchange on April 6, 1986, and was also listed on the S&P 500 index.
EMC had over 70,000 employees and was the world's largest provider of data-storage systems by market share, competing against NetApp, IBM, Hewlett Packard Enterprise, and Hitachi Data Systems (arranged in descending order of external data-storage market share). Joseph M. Tucci had served as EMC's chief executive since January 2001 and chairman of the board of directors since January 2006; he joined the company in 2000 as president and chief operating officer. Tucci was also chairman of the board of VMware Corporation and chairman of the board of Pivotal Software, which are partially owned by EMC. On October 12, 2015, Dell Inc. announced that it would acquire EMC in a cash-and-stock deal valued at $67 billion—the largest-ever acquisition in the technology industry. The merger closed on September 7, 2016. EMC has been renamed to Dell EMC as a result of the merger. The EM in EMC stands for the founders Egan and Marino with the C standing for corporation.
Selection/Interview process:
1. Aptitude Test
2. Technical and HR Interview
Document Required (Original and Photocopies):
1. SSC Marksheet
2. HSC/Diploma Marksheet
3. Graduation & Post Graduation all yearsí mark sheets
4. Photo ID proof (Pan Card/ Passport / Driving License / College ID)
5. 2 photographs
6. Resume
For a real time training for software courses in your location visit – Software Training in Chennai | SAS Training in Bangalore
For getting online training Online Training